Do You Want Restore One or More missing teeth?
A dental bridge is a common and effective solution
0% Finance Options Available
Missing teeth significantly alter your smile but also badly affect the teeth either side of the 'gap' which impacts on your ability to chew.
At Manchester Dental Practice we want to preserve and enhance your smile. We have considerable experience of successfully fitting bridges for a wide variety of, very satisfied, patients.
If you need to replace teeth, our dental bridge treatment offers you the complete solution to restoring the natural brilliance of your smile.
Bridges are made by creating a crown for each supporting tooth or implant on both sides of the gap with a false tooth occupying the space between the crowns.
They can be held in place by natural teeth or by implants.
When you lose a tooth, the gap that is created can affect your bite because the teeth next to this space will gradually move into the gap and change the way the upper and lower teeth lock together. Over time this can result in decay and gum disease leading to the possible loss of further teeth.
A bridge will last for a significant number of years and help you maintain a healthy smile and protect the arrangement of your existing teeth
What Options Do I have for bridges?
As with every treatment we offer, our award winning clinicians will carefully talk through your options to ensure you can make the best choices about looking and feeling good about your smile.
At Manchester Dental Practice, we offer several kinds of Dental Bridge depending on your needs:
These are the most common type of bridge combining two or more crowns and an artificial filler tooth or teeth.
The filler tooth is attached to one or more crowns which buttress the bridge in place. The bridge can be made of either porcelain fused to metal or ceramics.
These are used when there are teeth on only one side of the missing tooth or teeth.
Most frequently used to replace front teeth, these bridges are made of porcelain fused to metal teeth supported by a metal framework. Metal wings on each side of the bridge are bonded to your original teeth.
What is the treatment for bridges?
At Manchester Dental Practice, we begin bridge treatments by re-shaping the adjacent teeth so they can receive the crowns.
The next stage is to take dental impressions in order to model each component of the bridge which we manufacture at a specialist laboratory.
In the meantime, you will be fitted with a temporary bridge to protect your teeth and gums. This is subsequently replaced by the permanent bridge once it arrives from the laboratory.
To ensure we achieve the best alignment, we initially use a temporary dental cement to allow us to make minor adjustments.
The bridge will only be permanently sealed into place when you are satisfied that there is not discomfort or slippage.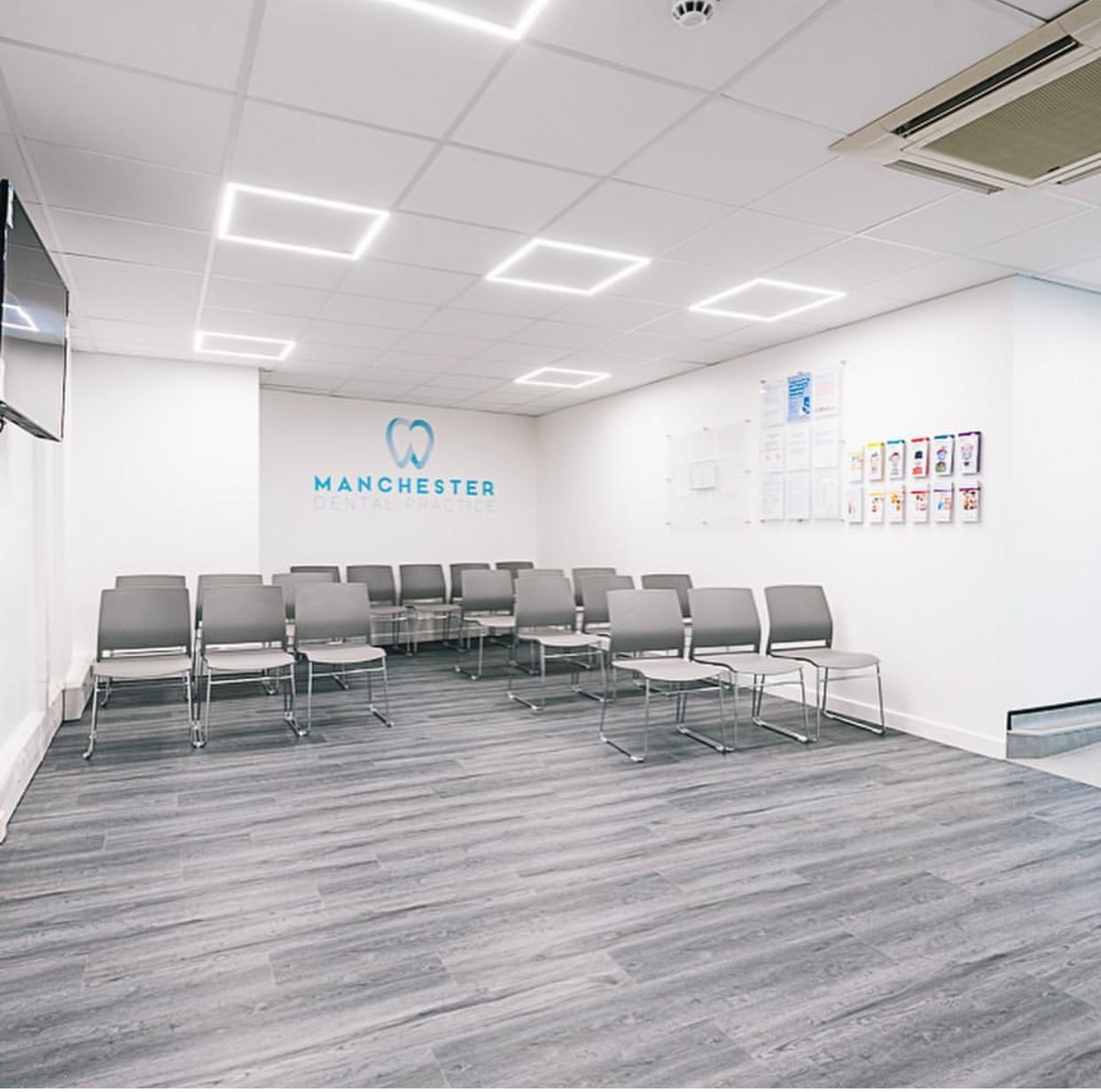 Had such a great experience - Dr Suzan Abbas was highly professional and incredibly meticulous. A really good experience from start to finish, with an impeccable end-product. Can't recommend this place enough - great service really helpful and informative.
I could not recommend Manchester Dental Practice enough! I've had issues with my teeth for a long time but was unable to get them fully sorted in Spain. I came in and Dr. Abbas and team were brilliant, efficient and professional-I now have full treatment plan and feel confident about my teeth for the first time in a while! Thank you again!
Visited Dr Mariam following a recommendation from a friend for lip fillers and I cannot recommend highly enough. I had an online consultation followed by a visit to the surgery for the procedure and I have to say she was just amazing! She is not only lovely but very professional and my lips now look amazing. They are fuller, without looking like they have had any treatment which is just what I wanted. Thank you so much!
Request Your Free Consultation
Request Your Free Consultation
To find out more about high quality and effective bridges, please fill out the below form and our friendly reception team will get back to you.
By clicking above button I agree to MDP's Terms of Use and Privacy Policy and consent to receiving SMS messages and emails.