Is Your Tooth Damaged, Broken Or Cracked?
For crowns, which look and feel natural
0% Finance Options available
Manchester Dental Practice has substantial experience in providing dental crowns to hundreds of patients over the years. Crowns are a common treatment, where a tooth has become broken, cracked or damaged.
They are popular because of the benefits they bring to your appearance and health.
A crown (sometimes known as a 'cap') completely covers a damaged tooth that may have been broken, affected by decay or have a very large filling.
The crown fits over the existing tooth structure, making it solid and resembling the shape impression of a natural tooth, so it looks natural and matches the rest of your teeth.
If you have a bridge or use dentures, crowns help to anchor these firmly into position.
Patients choose crowns both for functional as well as aesthetic reasons. They are often used to strengthen teeth which have become: brittle through root canal-treatment; irritable through large fillings; or ineffective at biting due to excessive grinding.
Equally, crowns are used to restore teeth to their natural colour or shape by generally enhancing their appearance, improving shape and correcting alignment.
A crown could benefit you if you want to enhance your smile by improving the appearance of any discoloured fillings. It can help you if you have had root canal treatment and want to protect the restored tooth and experience biting as if using an original tooth.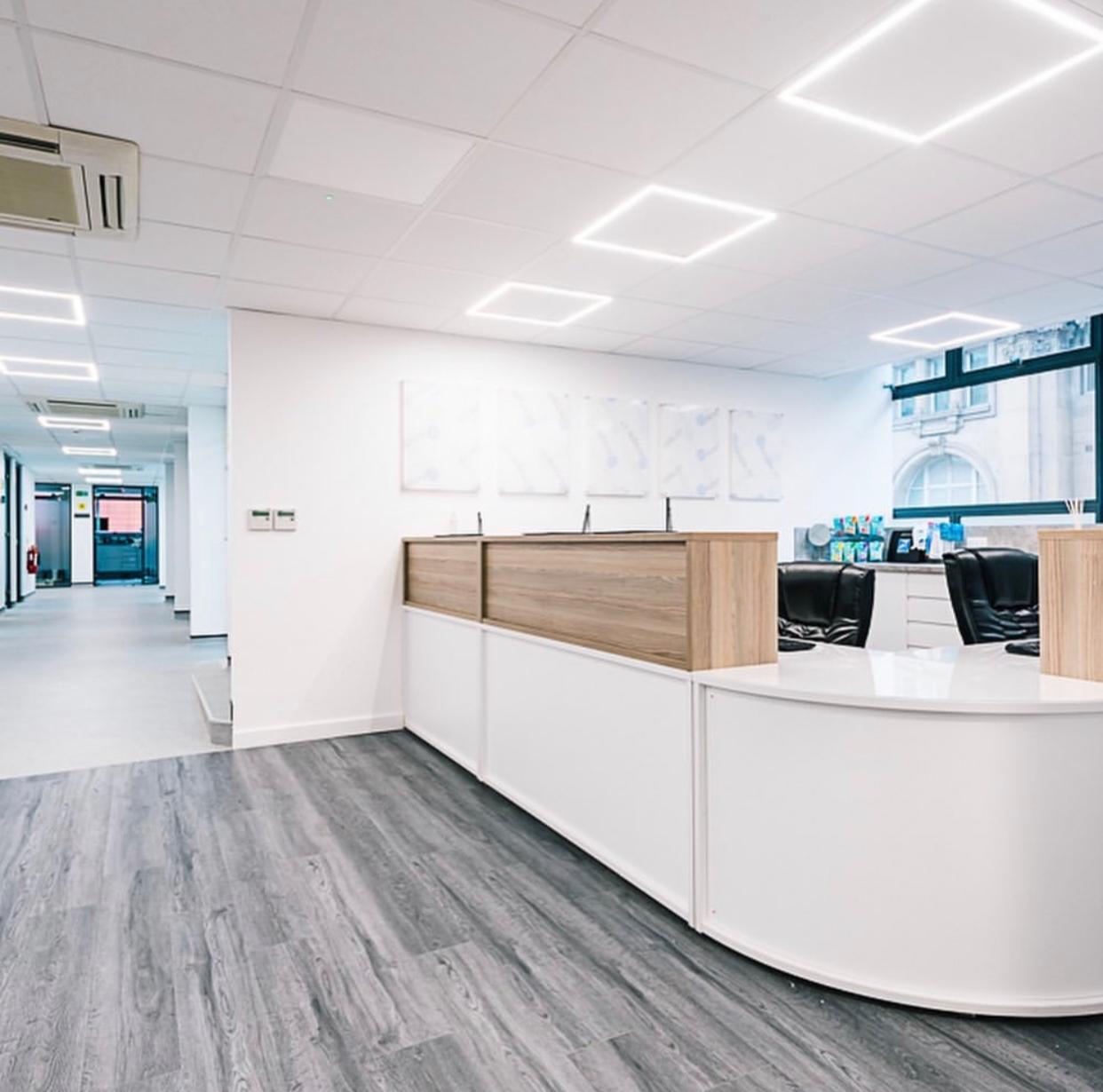 What Is The Treatment For Crowns?
Manchester Dental Practice offer three types of crowns:
Gold Crowns: these are commonly used on back teeth as they are the strongest type.
Porcelain Bonded to Metal Crowns: these offer a more lifelike appearance than gold; but are less realistic than Porcelain CEREC® crowns
Porcelain CEREC® Crowns: the most aesthetically appealing and durable option owing to their natural appearance and robust makeup. They offer the added benefit of being fitted within a single day!
We are passionate about giving you a first-class experience with results to boost your confidence and the vitality of your smile.
Crowns depend on the supporting tooth being healthy enough to support them, so this may mean they are not suitable in every situation.
Dental crowns are unique and have to be custom made. Before fitting a new crown, we need to prepare the tooth to provide the best opportunity for a flawless fit and everlasting bonding.
As part of this process, we take an impression of the tooth, from which we craft the new dental crown to the match the shape and shade of your natural tooth. This process can take a few days and up to two visits to the practice. The crown is bonded using a special adhesive and should fit unnoticeably.
As with every treatment we offer, our award winning clinicians will carefully talk through your options to ensure you can make the best choices about looking and feeling good about your smile.
Had such a great experience - Dr Suzan Abbas was highly professional and incredibly meticulous. A really good experience from start to finish, with an impeccable end-product. Can't recommend this place enough - great service really helpful and informative.
I could not recommend Manchester Dental Practice enough! I've had issues with my teeth for a long time but was unable to get them fully sorted in Spain. I came in and Dr. Abbas and team were brilliant, efficient and professional-I now have full treatment plan and feel confident about my teeth for the first time in a while! Thank you again!
Visited Dr Mariam following a recommendation from a friend for lip fillers and I cannot recommend highly enough. I had an online consultation followed by a visit to the surgery for the procedure and I have to say she was just amazing! She is not only lovely but very professional and my lips now look amazing. They are fuller, without looking like they have had any treatment which is just what I wanted. Thank you so much!
Request Your Free Consultation
Request Your Free Consultation
To find out more about fixing a broken, cracked or damaged tooth, or to fill a gap where a tooth is missing, please fill out the below form and our friendly reception team will get back to you.
By clicking above button I agree to MDP's Terms of Use and Privacy Policy and consent to receiving SMS messages and emails.