Do you have a missing tooth?
Providing the optimal substitute to natural teeth
0% Finance Options Available
At Manchester Dental Practice, we want to preserve and enhance your smile. We have considerable experience of successfully replacing missing teeth for a wide variety of, very satisfied, patients.
A missing tooth, regardless of the cause, can make even the most confident people feel self-conscious. If you feel like a missing tooth is affecting your wellbeing, a dental implant might be the solution for you.
What is a dental implant?
A dental implant is essentially an artificial substitute for a missing tooth. It is a more permanent solution to filling a gap and much more stable than a bridge or a denture.
A dental implant works by inserting a tiny screw into the jaw to take on the function of the root. A crown or denture is then attached to the screw, making a secure and simple replacement for a tooth.
The mere fact they are customised, means they fit perfectly and won't affect your speech or cause discomfort. Furthermore, the implant will be created to match the rest of your teeth so it will be unnoticeable.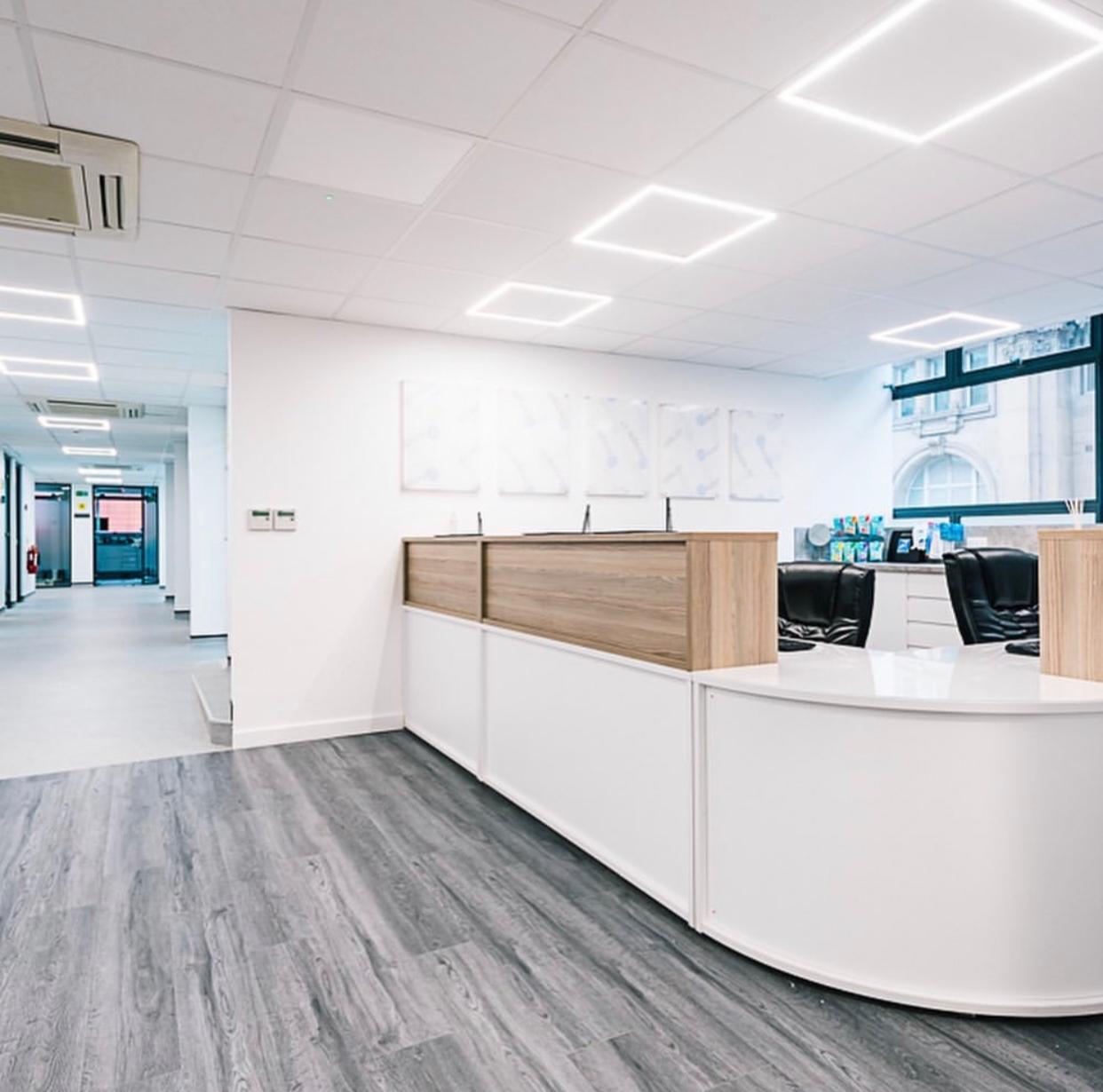 What Is The Treatment For Dental Implants?
At Manchester Dental Practice, our dental implant treatments have three stages, which can be covered within a handful of appointments.
In the first stage, we create a 3D model of your mouth using sophisticated photos, x-rays and scans. This gives our high experienced dentists a clear plan for inserting the implant.
The second stage involves a procedure to insert the screw, which is carried out under anaesthetic to make it comfortable. 
Following this, approximately 8-weeks are set aside to allow for the jaw to heal and the implant to bed in. You will still be able to carry on as normal during this period.
The final stage involves attaching a permanent veneer, crown or bridge to the implant to mask the gap. The replacement tooth will match your natural teeth almost identically.
Dental implants can last many years.
The amount of time needed varies from patient to patient depending on the complexity of the implant and whether associated grafting is required.
When you visit Manchester Dental Practice, you can have the peace of mind of being in the capable hands of a highly professional and dedicated team.
We are passionate about giving you a first-class experience with results to boost your confidence and the vitality of your smile.
As with every treatment we offer, our award winning clinicians will carefully talk through your options to ensure you can make the best choices about looking and feeling good about your smile.
Had such a great experience - Dr Suzan Abbas was highly professional and incredibly meticulous. A really good experience from start to finish, with an impeccable end-product. Can't recommend this place enough - great service really helpful and informative.
I could not recommend Manchester Dental Practice enough! I've had issues with my teeth for a long time but was unable to get them fully sorted in Spain. I came in and Dr. Abbas and team were brilliant, efficient and professional-I now have full treatment plan and feel confident about my teeth for the first time in a while! Thank you again!
Visited Dr Mariam following a recommendation from a friend for lip fillers and I cannot recommend highly enough. I had an online consultation followed by a visit to the surgery for the procedure and I have to say she was just amazing! She is not only lovely but very professional and my lips now look amazing. They are fuller, without looking like they have had any treatment which is just what I wanted. Thank you so much!
Request Your Free Consultation
Request Your Free Consultation
To find out more about quick and effective dental implants, please fill out the below form and our friendly reception team will get back to you.
By clicking above button I agree to MDP's Terms of Use and Privacy Policy and consent to receiving SMS messages and emails.