Do you want to remove wrinkles on your face without undergoing plastic surgery?
When we look good, we feel good.
0% Finance Options Available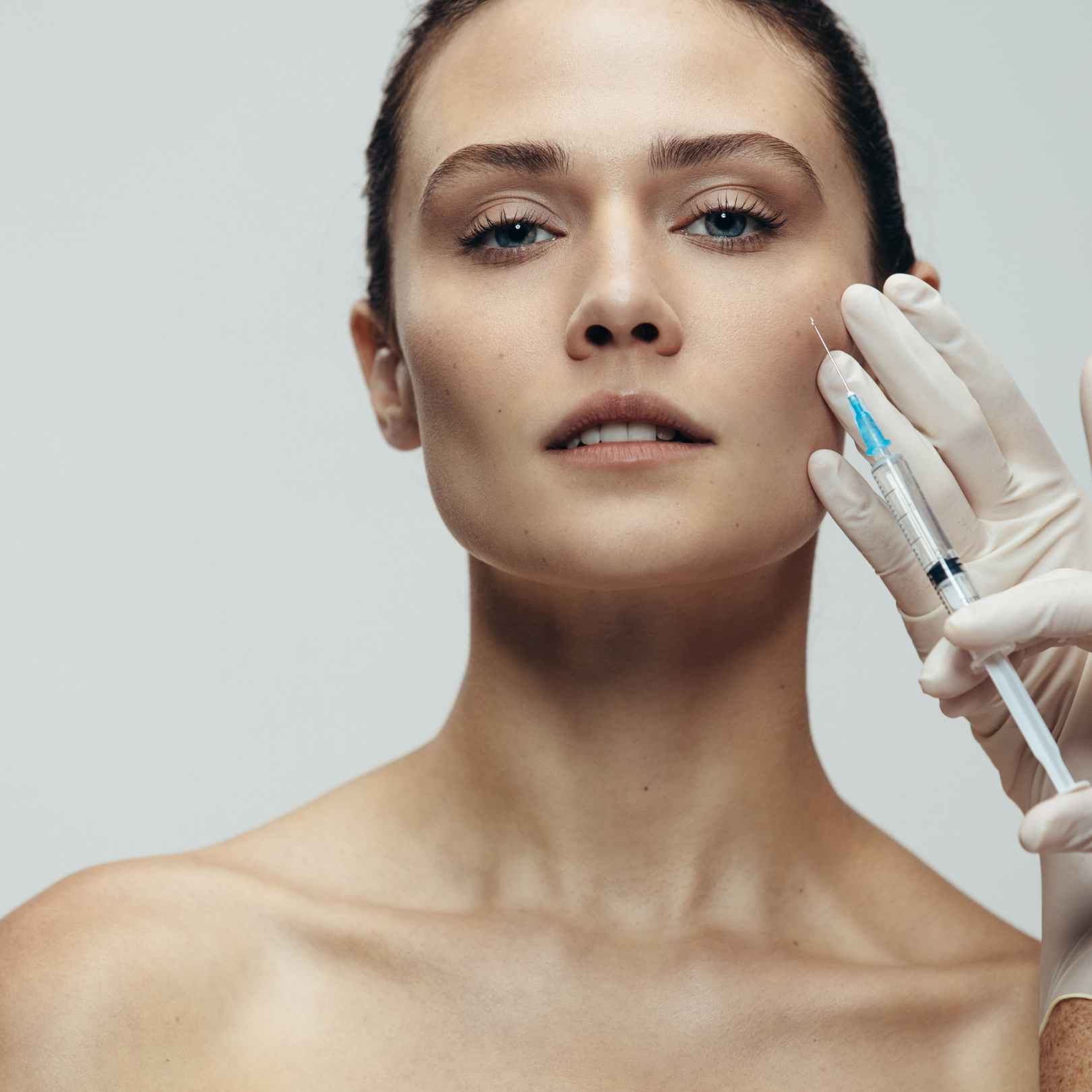 At Manchester Dental Practice, not only can we restore dental health, but we can also eliminate wrinkles around the forehead, eyes, chin, and mouth, improving the beauty and well-being of our patients.
Wrinkle-reducing treatments such as Botox and Derma fillers are great ways of rejuvenating your face without having to undergo plastic surgery such as a facelift. 
what is the facial rejuvenation treatment?
At an initial consultation, we will carry out a personalised analysis of your skin condition.
We will discuss the results you want and the best options for achieving them.
Once you decide to go ahead, our expertly qualified Aesthetic Practitioners, who are certified to carry out Botox or Derma skin treatments, will carefully and skillfully rejuvenate your face.
The treatment normally lasts for for up to four months and but it can be repeated to maintain the desired effect.
All the treatments we use are safe and have been carried out on millions of patients across the world.
Although the vast majority of people can have wrinkle reduction treatments, it is not recommended if you are pregnant, taking certain medications, or have specific conditions.
Had such a great experience - Dr Suzan Abbas was highly professional and incredibly meticulous. A really good experience from start to finish, with an impeccable end-product. Can't recommend this place enough - great service really helpful and informative.
I could not recommend Manchester Dental Practice enough! I've had issues with my teeth for a long time but was unable to get them fully sorted in Spain. I came in and Dr. Abbas and team were brilliant, efficient and professional-I now have full treatment plan and feel confident about my teeth for the first time in a while! Thank you again!
Visited Dr Mariam following a recommendation from a friend for lip fillers and I cannot recommend highly enough. I had an online consultation followed by a visit to the surgery for the procedure and I have to say she was just amazing! She is not only lovely but very professional and my lips now look amazing. They are fuller, without looking like they have had any treatment which is just what I wanted. Thank you so much!
Request Your Free Consultation
Request Your Free Consultation
To find out more about  quick and effective facial rejuvenation treatment, please fill out the below form and our friendly reception team will get back to you.
By clicking above button I agree to MDP's Terms of Use and Privacy Policy and consent to receiving SMS messages and emails.