Do you want Whiter, Brighter Teeth?
MDP offer a range of options!
0% Finance Options Available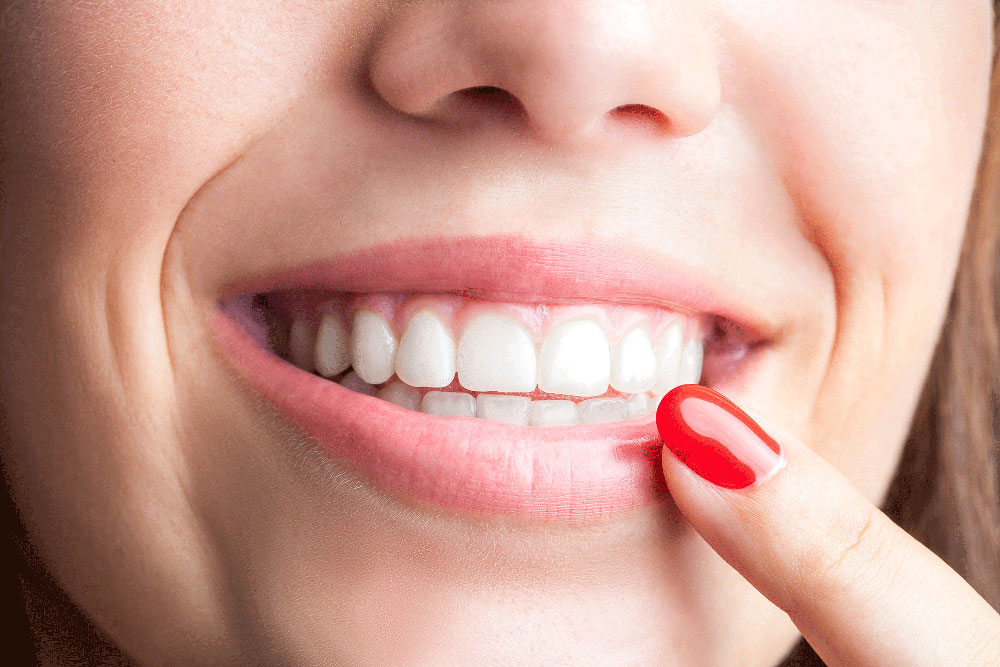 At Manchester Dental Practice, we want to preserve and enhance your smile.
We have considerable experience of successfully using micro-abrasion treatment for a wide variety of, very satisfied, patients.
Sometimes teeth have either brown or white stains which are cannot be removed by whitening alone. These stains are normally caused by loss of calcium (white stains) or by defects created during tooth development which generate severe brown stains within the enamel layer of the tooth. Often these types of stains require treatment beyond simple whitening to eliminate them.
Micro-abrasion uses a mixture of abrasive agents, which are applied to the tooth's surface continuously until the external stained layers of enamel are rubbed away.
The outcome is a smooth, gleaming surface, which is highly resistant to decay.
What Is The Treatment For Stain Removal?
At Manchester Dental Practice, we offer two treatments.
Micro-Abrasion: a typical micro-abrasion treatment takes the following process:
Firstly, the teeth are prepared by isolating them from the lips and gums to prevent contact with the abrasive mixture.
The mixtures is applied and continuously rubbed onto the tooth or teeth and then rinsed. This is repeated until the stain has been removed or is stopped because the results are unlikely to be realised.
Finally, fluoride gel is applied to the teeth to reduce any temporary sensitivity.
ICON: a more innovative treatment for disguising white spots.
It is less invasive and painless sand and does not damage healthy tooth structure. This treatment can be completed in 20-30 minutes after which the tooth's appearance is radically transformed.
When you visit Manchester Dental Practice, you can have the peace of mind of being in the capable hands of a highly professional and dedicated team.
We are passionate about giving you a first-class experience with results to boost your confidence and the vitality of your smile.
As with every treatment we offer, our award winning clinicians will carefully talk through your options to ensure you can make the best choices about looking and feeling good about your smile.
Had such a great experience - Dr Suzan Abbas was highly professional and incredibly meticulous. A really good experience from start to finish, with an impeccable end-product. Can't recommend this place enough - great service really helpful and informative.
I could not recommend Manchester Dental Practice enough! I've had issues with my teeth for a long time but was unable to get them fully sorted in Spain. I came in and Dr. Abbas and team were brilliant, efficient and professional-I now have full treatment plan and feel confident about my teeth for the first time in a while! Thank you again!
Visited Dr Mariam following a recommendation from a friend for lip fillers and I cannot recommend highly enough. I had an online consultation followed by a visit to the surgery for the procedure and I have to say she was just amazing! She is not only lovely but very professional and my lips now look amazing. They are fuller, without looking like they have had any treatment which is just what I wanted. Thank you so much!
Request Your Free Consultation
Request Your Free Consultation
To find out more about high quality and effective stain removal, please fill out the below form and our friendly reception team will get back to you.
By clicking above button I agree to MDP's Terms of Use and Privacy Policy and consent to receiving SMS messages and emails.