SPECIAL OFFER - Free Oral B Electric Toothbrush With Every Tooth Whitening Treatment
Do you want a brighter, whiter smile?
Get pearly white teeth, quickly and professionally
0% Finance Options available
Teeth whitening is one of the most popular treatments people go to a dentist for.
Have your teeth been discoloured due to age, diet or lifestyle? Teeth whitening could be a simple and effective way to lighten your teeth as it removes stains from the tooth surface.
At Manchester Dental Practice, we have considerable experience of successfully using the best techniques and latest technology in teeth whitening for a wide variety of, very satisfied, patients.
The process of teeth whitening removes stains from the tooth surface.
A range of methods are available from light activated bleaching to home treatments involving wearing whitening trays that apply gels depending on your needs.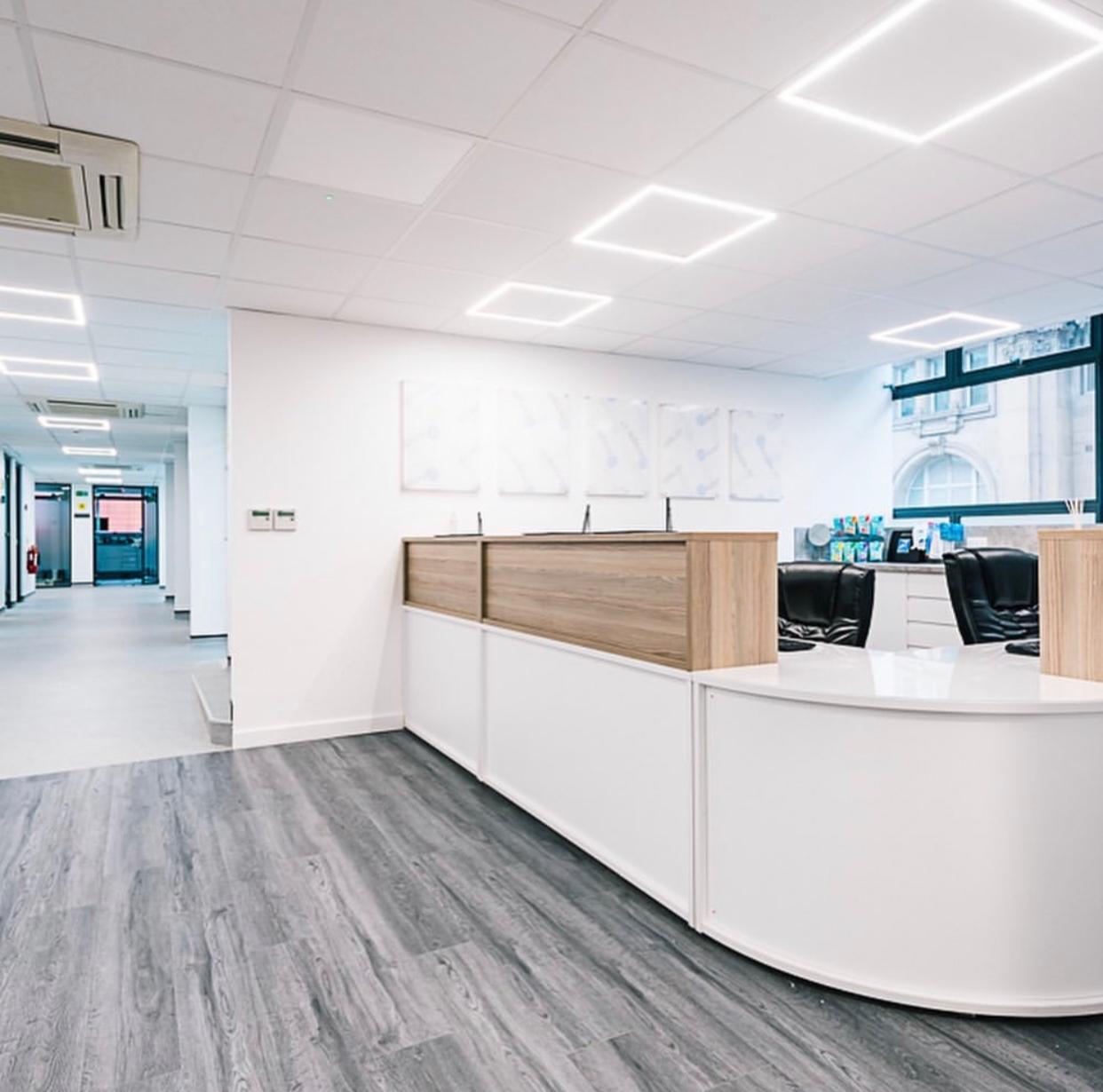 What Is The Treatment For Tooth Whitening?
When you visit Manchester Dental Practice, you can have the peace of mind of being in the capable hands of a highly professional and dedicated team.
We are passionate about giving you a first-class experience with results to boost your confidence and the vitality of your smile.
As with every treatment we offer, our award winning clinicians will carefully talk through your options to ensure you can make the best choices about looking and feeling good about your smile.
Had such a great experience - Dr Suzan Abbas was highly professional and incredibly meticulous. A really good experience from start to finish, with an impeccable end-product. Can't recommend this place enough - great service really helpful and informative.
I could not recommend Manchester Dental Practice enough! I've had issues with my teeth for a long time but was unable to get them fully sorted in Spain. I came in and Dr. Abbas and team were brilliant, efficient and professional-I now have full treatment plan and feel confident about my teeth for the first time in a while! Thank you again!
Visited Dr Mariam following a recommendation from a friend for lip fillers and I cannot recommend highly enough. I had an online consultation followed by a visit to the surgery for the procedure and I have to say she was just amazing! She is not only lovely but very professional and my lips now look amazing. They are fuller, without looking like they have had any treatment which is just what I wanted. Thank you so much!
Request Your Free Consultation
Request Your Free Consultation
To find out more about high quality tooth whitening in Manchester, please fill out the below form and our friendly reception team will get back to you.
By clicking above button I agree to MDP's Terms of Use and Privacy Policy and consent to receiving SMS messages and emails.