Do You Want to improve the appearance of your uneven, discoloured, chipped or cracked teeth?
Let us enhance your smile using the best techniques
0% Finance Options Available
At Manchester Dental Practice, we want to preserve and enhance your smile. We have considerable experience of successfully fitting veneers for a wide variety of, very satisfied, patients. Veneers are a clever and long-lasting method for enhancing your smile. 
We can offers you veneers as part of the solution to restoring the natural brilliance of your smile.
A veneer is a very thin layer of porcelain that is bonded to the front of the tooth. Their colour can be adjusted to appear brighter or blend in with your existing teeth.
Veneers are not stained by food or drink and your natural teeth remain in place.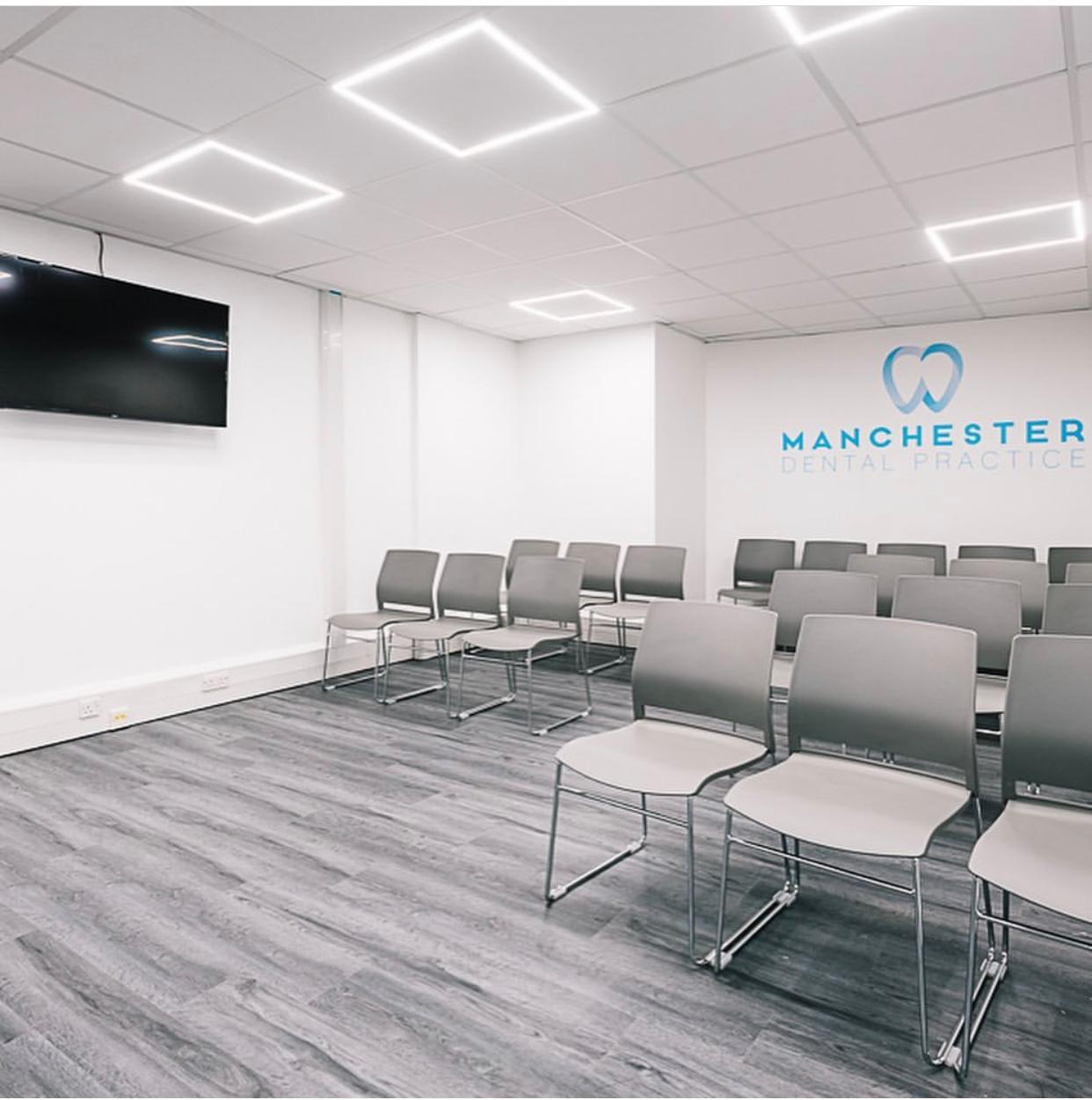 What Is The Treatment For Veneers?
When you visit Manchester Dental Practice, you can have the peace of mind of being in the capable hands of a highly professional and dedicated team.
our expert dentists will assess your smile, understand what you want to achieve and discuss the suitability of dental veneers with you as a way of achieving this.
At Manchester Dental Practice, we have considerable experience fitting Emax ceramic veneers. Once in position, veneers are sculpted and adjusted to give you the smile you are longing for.
This treatment can be performed relatively quickly with a few trips to the practice.
They are long lasting, offer excellent results and require minimal tooth preparation.
Veneers are customised for every patient meaning it is hard to see the difference from your original tooth.
Had such a great experience - Dr Suzan Abbas was highly professional and incredibly meticulous. A really good experience from start to finish, with an impeccable end-product. Can't recommend this place enough - great service really helpful and informative.
I could not recommend Manchester Dental Practice enough! I've had issues with my teeth for a long time but was unable to get them fully sorted in Spain. I came in and Dr. Abbas and team were brilliant, efficient and professional-I now have full treatment plan and feel confident about my teeth for the first time in a while! Thank you again!
Visited Dr Mariam following a recommendation from a friend for lip fillers and I cannot recommend highly enough. I had an online consultation followed by a visit to the surgery for the procedure and I have to say she was just amazing! She is not only lovely but very professional and my lips now look amazing. They are fuller, without looking like they have had any treatment which is just what I wanted. Thank you so much!
Request Your Free Consultation
Request Your Free Consultation
To find out more about having perfect, even and a natural looking smile, please fill out the below form and our friendly reception team will get back to you.
By clicking above button I agree to MDP's Terms of Use and Privacy Policy and consent to receiving SMS messages and emails.